A New Generation of Healthcare
Reflecting this new era of local healthcare, RCHD is evolving into Reeves Regional Health. With a new name, and a new hospital, Reeves Regional Health is now better situated to be at the center of health and wellness in our area.
Anchored by our new modern hospital and supported by The Reeves Regional Rural Health Clinic and other specialty services, the people of Greater Reeves County can rest assured that advanced healthcare is not only down the road but thriving.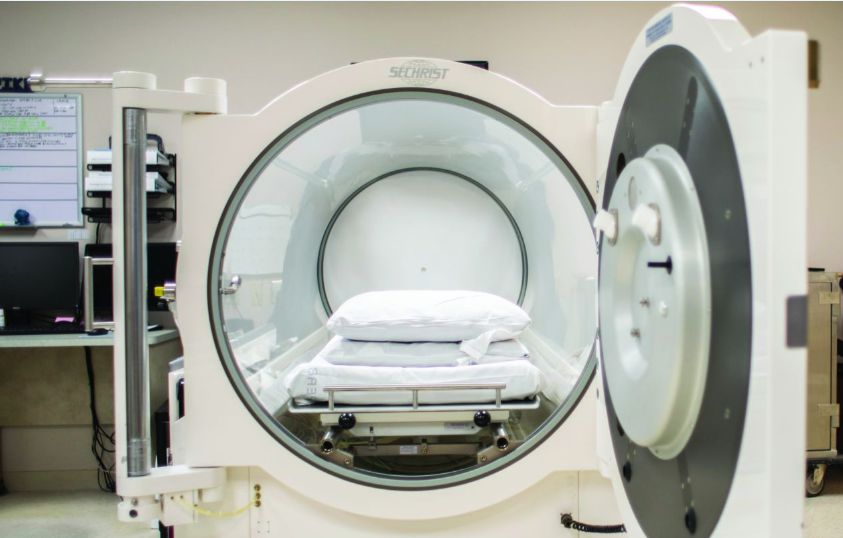 Hyperbaric Available Soon in 2023!
Reeves Regional Health has a hyperbaric oxygen therapy program that provides a non-invasive medical treatment delivering 100 percent oxygen in chambers at pressures greater than the normal atmospheric pressure. We have one if the very few hyperbaric chambers in West Texas right here at Reeves Regional Health!
Known to promote healing, hyperbaric oxygen therapy works by increasing the oxygen concentration of the body at the cellular level.
Your Local Source for Healthcare
For nearly 60 years, Reeves Regional Health has been providing a broad range of healthcare programs services to the people and communities of Reeves County and adjacent West Texas communities.
Now with a 140,000-square-foot state-of-the-art facility, local residents can rest assured that local healthcare is available with the services, medical team, and staff to provide compassionate care for your entire family.
Building better health with hometown convenience.
Reeves Regional Health is a Level IV Trauma Center that offers a wide variety of medical services, including emergency care, diagnostic radiology, physical therapy, general surgery, a clinical laboratory, and more.
The region is now served by a new hospital campus located around the corner from our previous facility, the new Reeves Regional Health campus is designed with patient comfort and convenience in mind.