A New Generation of Healthcare
Reflecting this new era of local healthcare, RCHD is evolving into Reeves Regional Health. With a new name, and a new hospital, Reeves Regional Health is now better situated to be at the center of health and wellness in our area.
Anchored by our new modern hospital and supported by The Reeves Regional Rural Health Clinic and other specialty services, the people of Greater Reeves County can rest assured that advanced healthcare is not only down the road but thriving.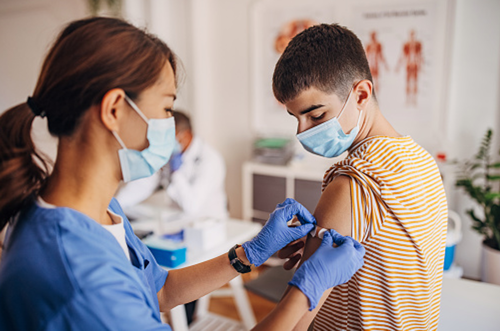 Flu Season is Underway – and RSV
The annual flu shot is the best way to help reduce the number of sick days and lower your risk for getting the Flu.
RSV is a common respiratory virus that most often has mild cold-like symptoms, but can be especially serious in infants and older adults. If you notice symptoms that seem to be more significant, call your local medical provider.
Being aware, and following certain steps can help you and your family. Call the Reeves Regional Rural Health Clinic at (432) 447-3551
Your Local Source for Healthcare
For nearly 60 years, Reeves Regional Health has been providing a broad range of healthcare programs services to the people and communities of Reeves County and adjacent West Texas communities.
Now with a 140,000-square-foot state-of-the-art facility, local residents can rest assured that local healthcare is available with the services, medical team, and staff to provide compassionate care for your entire family.
Building better health with hometown convenience.
Reeves Regional Health is a Level IV Trauma Center that offers a wide variety of medical services, including emergency care, diagnostic radiology, physical therapy, general surgery, a clinical laboratory, and more.
The region will soon be served by a new hospital campus slated to open later this year. Located around the corner from our current facility, the new Reeves Regional Health campus is designed with patient comfort and convenience in mind.